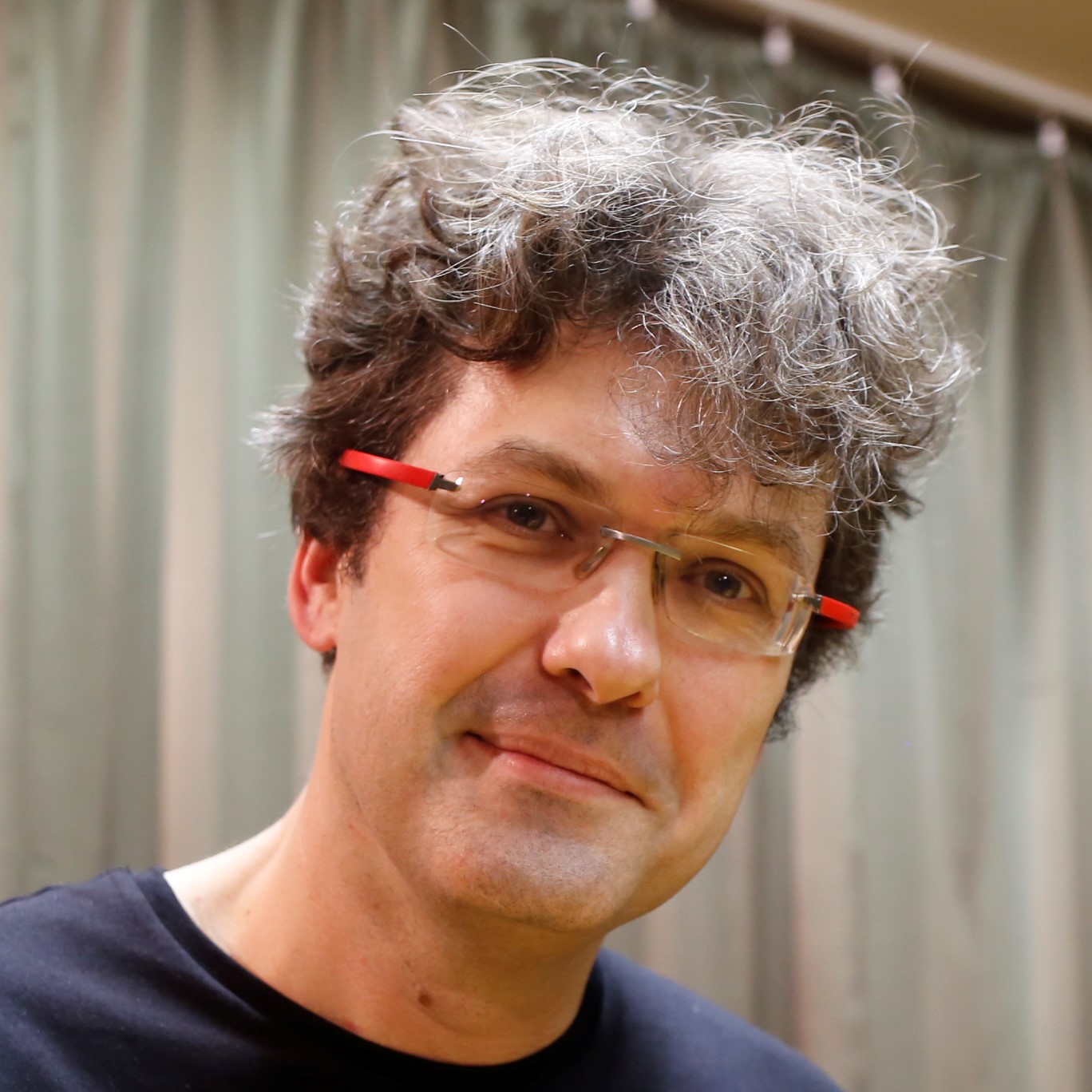 - Elérhetőség -
zrubka.zsombor@uni-obuda.hu
Dr. Zrubka Zsombor
a kutatóközpont vezetője
PROFESSIONAL EXPERIENCE IN ACADEMIA
2020 – Associate professor, head of HECON–Health Economics Research Center, Óbuda University
2020 – Part-time research fellow, Corvinus Institute for Advanced Studies, Corvinus University of Budapest
2020 – Senior lecturer, Department of Health Economics, Corvinus University of Budapest
2019-2020 – Assistant professor, Department of Health Economics, Corvinus University of Budapest
2019 – Professional coordinator, research project lead at Corvinus University of Budapest, Thematic Excellence Program (NKFIH-869-4/201) National Research, Development and Innovation Office
2018-2020 – Assistant research fellow, Corvinus University of Budapest
2015-2019 – PhD candidate, Department of Health Economics, Corvinus University of Budapest
1999 – 2000 – PhD candidate, Semmelweis University of Medicine
PROFESSIONAL EXPERIENCE IN THE PHARMACEUTICAL INDUSTRY
2015-2017 –  Head of Specialty Business Unit Sandoz Hungary Plc.
2011-2015 – International biotechnology and oncology marketing team leader, International Business Unit Manager Biotechnology and Oncology, International Business Unit Manager Biotechnology Egis Pharmaceuticals Plc.
2010-2011 – Business development manager
2010 – Head of marketing Business Unit 1 Pfizer Hungary
2009-2010 – Medical team leader psychiatry / Zeldox – Specialty Care Business Unit Europe / Australia New Zealand Employer: Pfizer Hungary, team location: Paris, France
2006-2009 – European Brand manager, Senior European Brand Manager Zeldox European Brand Team (EBT), Zeldox, Neuroscience European Brand Team; Pfizer UK, Pfizer Germany
2002-2006 – Product manager Pfizer Hungary
2000-2002 – Sales representative Janssen-Cilag, division of Johnson & Johnson Ltd.
SCIENTIFIC PUBLICATIONS (status as of May 2022)
Combined impact factor IF: 127.5 (129 publications, out of which journal article: 47; international journal 37, national journal in English 3; national journal in Hungarian 7; D1:18 Q1:10, Q2:7, Q3:2, Q4:5, not indexed English journals: 5. MTMT (Hungarian Scientific Bibliography) total citations: 433, out of which independent cintation:322, Hirsch index: 9. (Google Scholar total citations: 569, Hirsch-index: 12)
EDITOR IN SCIENTIFIC JOURNALS
Frontiers in Health Services – Cost and Resource Allocation: Review Editor
PLOS One – Academic Editor
REVIEWER IN SCIENTIFIC JOURNALS
Slovenian Journal of Public Health, Rheumatology International, European Journal of Health Economics, PLoS One, Expert Opinion On Biological Therapy, Risk Management and Healthcare Policy, Smart Homecare Technology and TeleHealth, The Journal of Medical Economics, Health and Quality of Life Outcomes, Journal of Medical Internet Research, Applied Network Science, Biologics: Targets and Therapy, Open Access Rheumatology: Research and Reviews; ClinicoEconomics and Outcomes Research, International Journal of General Medicine, Nature Scientific Reports, Adis BioDrugs, Journal of Advances in Medicine and Medical Research, Clinical Interventions in Aging, Frontiers Public Health, International Journal of General Medicine, Expert Review of Pharmacoeconomics and Outcomes Research, Therapeutics and Clinical Risk Management, Frontiers Pharmacology, Frontiers in Pharmacology, section Drugs Outcomes Research and Policies, Journal of Inflammation Research, Frontiers in Psychology, BMJ Open, JMIR Neurotechnology, JMIR Formative Research, JMIR Rehabilitation and Assistive Technologies, JMIR Public Health and Surveillance, JMIR Research Protocols, Interactive Journal of Medical Research, Heliyon, Nursing Open
Tanulmányok
Medical doctor at Semmelweis University

1997

Budapest

MBA at Oxford Brookes University

2006

Omegaglen

PhD, Corvinus University of Budapest, Doctoral School of Management, Health Economics Section

2019

Budapest